Michael J. Repucci
Michael J. Repucci is a founding Partner of the Boulder, Colorado law firm of Johnson & Repucci LLP where he specializes in real estate, land use, hotel and resort development, and corporate formation, organization, and financing matters, real property acquisitions and dispositions, construction and design law, development master planning, coordination with land planners, architects, engineers and specialty consultants in the master planning process, preparation of financial viability analyses, consultation concerning the zoning and subdivision entitlement process, structuring financings, secured lending, equity participations, joint ventures, limited liability companies and partnerships, Common Interest Community law, and providing assistance in matters related to corporate financings, loan workouts, foreclosures and related creditors and debtors remedies issues.
Prior to forming his current firm, from April 1997 to March 2000, Mr. Repucci was a partner in the Boulder law firm of Porzak Browning & Johnson LLP, and from April 1991 to April 1997, Mr. Repucci was President, Chief Executive Officer and Project Manager for Winter Park Village, Inc., the real estate development subsidiary of Winter Park Recreational Association. In that position, Mr. Repucci had primary responsibility for the planning and development of Winter Park Village at the base of Winter Park Mountain. Mr. Repucci also served as General Counsel to Winter Park Recreational Association and Winter Park Village, Inc.
Mr. Repucci was a Member of the University of Colorado Law Review from 1984-1986 and Staff Editor from 1985-1986. He previously served as General Counsel to Winter Park Resort from 1991 to 1997, and concurrently held the title of President of the Resort's wholly-owned development company from 1994 to 1997. Mr. Repucci was a member of the Colorado Bar Association Real Estate Section Executive Council from 2009 to 2012 and served on First Western Trust Bank's Boulder Advisory Board from 2009 to 2014. In January 2017, Mr. Repucci was appointed to the Boulder Community Hospital Foundation Board of Directors and its Finance and Investment Committee. Mr. Repucci has been a Boulder Bar Foundation Fellow from 2002 to present and a Colorado Bar Foundation Fellow from 2012 to present.
Mr. Repucci received his Bachelor of Arts from the University of Michigan and his Juris Doctor degree from the University of Colorado School of Law, where he was an editor of the University of Colorado Law Review. He is licensed in Colorado. Mr. Repucci has been a speaker at a number of seminars sponsored by the American, Colorado and Boulder Bar Associations.
Mr. Repucci is married to his wife, Mimi, and has two sons, Alex and Peter. Mr. Repucci is an avid skier, fly fisherman and historian, who also struggles to find time to learn Italian in his remaining free time.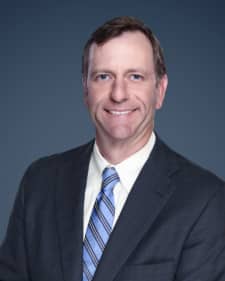 Phone: 303-442-1900
Fax: 303-442-0191

mjrepucci@j-rlaw.com

Download vCard